Kitchen Remodeling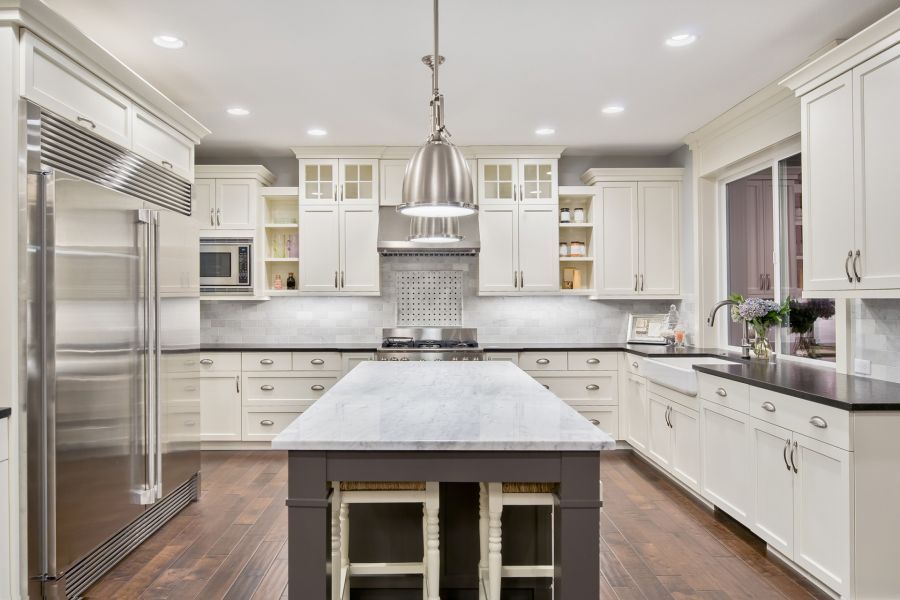 IGG Kitchen & Bathroom Remodeling LLC has provided spectacular Kitchen Remodeling services since 2013. Nothing freshens and updates a home like a brand new kitchen. Let IGG Kitchen & Bathroom Remodeling LLC help to create a space that you'll enjoy working in, gathering in, and entertaining in for years to come.
$500 OFF
Kitchen Remodeling
Includes FREE soft-close drawers & doors!
expires 10/31/2023
---
Call for a FREE Quote
---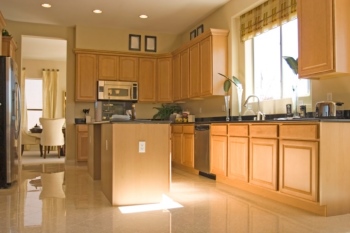 Function and Beauty – Within Budget!
Whether you are looking for a few simple updates to modernize your kitchen, such as a new countertop or cabinets, or require a full kitchen remodeling job, IGG Kitchen & Bathroom Remodeling LLC is the contractor that delivers! We'll work within your time frame and budget to provide the kitchen enhancements that you require, and a few extras that you covet! Some common types of kitchen enhancements completed by IGG Kitchen & Bathroom Remodeling LLC are
Cabinet Installations
Countertop Installations
Tile walls and backsplashes
Recessed Lighting
Tile Flooring
Appliance Installations
Hood / Ventilation
Islands and Work Stations
Frequently Asked Questions (FAQ)
What kind of cabinets can I get in my kitchen?
IGG Kitchen & Bathroom Remodeling has the ability to provide any cabinet style you could possibly imagine. We partner with a local cabinet company with a beautiful showroom to provide the highest quality cabinetry available. We also have the ability to supply a range of all wood prefabricated cabinetry from our cabinet supplier. Whether you need a more budget-friendly solution, or the cabinets of your dreams, we can provide and design them for you!
How much will it cost to remodel my kitchen?
The exact figure on your Kitchen project depends on a number of factors. The first of these would be the nature of your project. Moving a wall, for example, can add more cost than other adjustments. Another factor to consider would be materials, which often – though not always – cost more if they are of higher quality.
How long does a kitchen remodel take?
It will depend on the size and scope of the project. If you are just replacing cabinets and appliances, installing new flooring, and adding a coat of paint, the actual construction work may take a few weeks to a month, plus several weeks beforehand for designing, selecting materials, and waiting for delivery. If the kitchen remodels involve more extensive work, such as moving walls, installing new drywall, or installing new plumbing and electrical. Each one must be made with dedicated time and attention.
Should I design my new kitchen before I contact a contractor?
No, one of our design specialists with IGG Kitchen & Bathroom Remodeling will conduct a consultation with you in the comfort of your home. Well, this is where that one-of-a-kind service really shines, because our designers have the mindful understanding to see your kitchen as you'd like it to be. In addition, they possess the experience and remodeling know-how to bring that dream kitchen to life. They can also evaluate how you use your kitchen, and make suggestions as to what features can make the space work for you. For example, if you have an expansive spice collection, they may recommend adding a built-in spice drawer to your new kitchen plan.
How should I prepare my home for the remodeling process?
Remove all your belongings from the kitchen, including cooking utensils, dishes, small appliances, food, and personal items. Give the area a basic cleaning to ensure nothing was missed. Cover furniture in adjacent rooms with plastic to prevent dust accumulations and consider hanging plastic in the entryways to the kitchen. IGG Kitchen & Bathroom Remodeling will also take steps to keep the area clean and minimize dust.
Blending Kitchen Enhancements
IGG Kitchen & Bathroom Remodeling LLC can help you choose architectural styles that will blend your new kitchen with the current look and feel of adjoining rooms. Whether you already have designs or need help configuring the space, the remodeling experts at IGG Kitchen & Bathroom Remodeling LLC are skilled in working with customers from start to finish. We'll help you consider workspace needs and styles that will create a flow from room to room within your home.
Why Call IGG Kitchen & Bathroom Remodeling LLC for Your Kitchen Remodel?
Working within a budget does not mean cutting corners. IGG Kitchen & Bathroom Remodeling LLC remodelers take great pride in catching the details. From seamless cabinet installation to configuring lighting that is tailored to your unique workstation and entertaining needs, our kitchen enhancement professionals don't miss a trick. Call IGG Kitchen & Bathroom Remodeling LLC for a kitchen remodeling quote today and find out what we can do to make your remodeling visions a reality.
---
Call for Fast FREE Quote
---